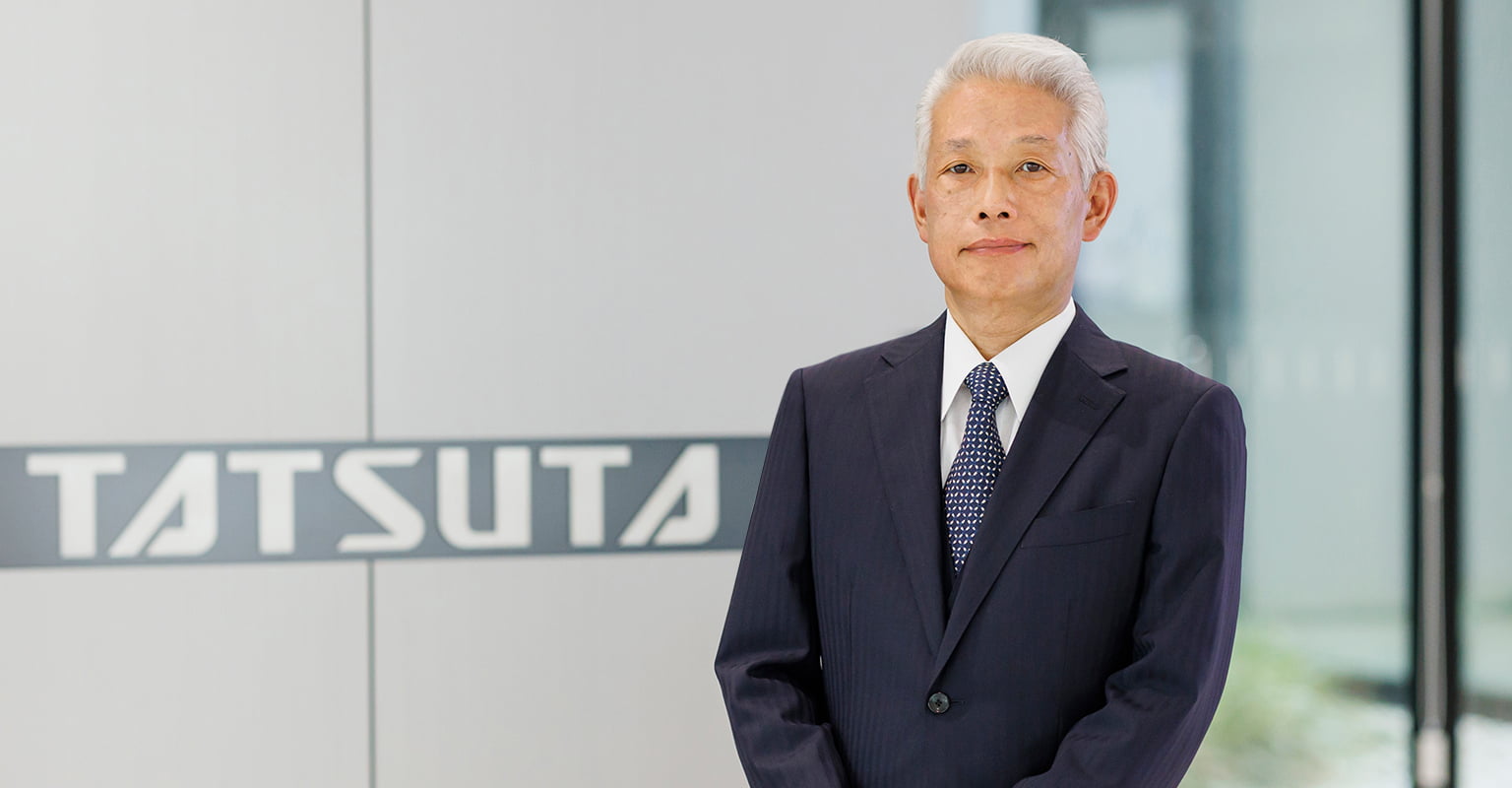 Message from the President
Convey, send, and connect to the future
that we aim for
Hiroya Yamada
Representative Director, Chief Executive Officer
While the Tatsuta Group's business was initially concerned with electric wires for infrastructure, including electric wires that supply the electricity we need in our daily lives and cables necessary for communications, we have applied the expertise we accumulated there to processing technologies for conductive metals, non-conductive resins, optical fibers, and other materials to expand our business areas to include electric wires for industrial equipment used in robots for industry and other products, electronic materials such as EMI shielding films, copper pastes, and bonding wires, and medical equipment components used for testing and therapy.
We believe that the cornerstone of our business lies in contributing to the sustainable growth of society through the provision of products that benefit that society. As such, our culture of prioritizing the needs of society and our customers in the development of cutting-edge technologies and products is part of our heritage that has been passed down from generation to generation.
We are expanding our business while collaborating with start-ups with cutting-edge technologies, designating renewable energy, next-generation communications, IoT, robotics, in-vehicle devices, medical devices, and other fields as priority industries whose role in society is expected to increase in the future.
In addition, in order to fulfill our corporate responsibility toward addressing climate change, we will work to promote resource and energy conservation and recycling activities at all stages of our business activities, and will reduce our environmental impact by switching to electricity derived from renewable energy sources and generating our own electricity through the increased use of solar panels.
Since our establishment in 1947, we have grown through business innovation. We will continue to proactively take on challenges in new fields and strive to enhance our corporate value through continuous innovation.