Medical

OCT for retinal examination

Using the principle of light interference, our equipment produces a vivid tomographic image.

Measurement

Sensors for FA equipment

We control light in the short wavelength range and contribute to high-precision measurement.

Analysis

Life science

analysis apparatus

Optical coherence tomography (OCT) contributes to medical fields such as new drug development and cell analysis.
Features of optical fiber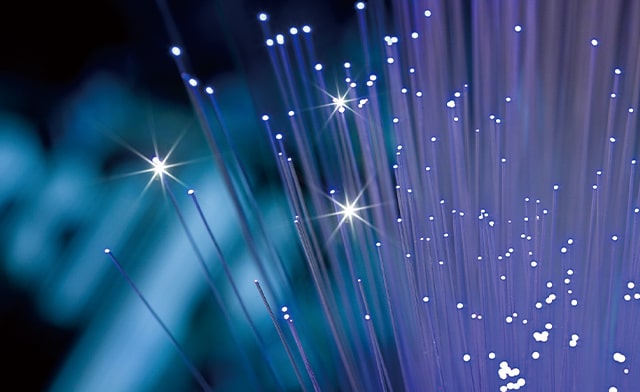 Although it is as thin as a human hair, an optical fiber confines and propagates optical signals over a long distance without deterioration. Exploiting its advantages of low loss and wide bandwidth, optical fibers enable large-capacity communications regardless of distance. Moreover, optical fibers are resistant to electrical noise, vibration, and temperature changes, withstanding even harsh conditions.
Resistant to vibration, shock, and temperature changes

An optical fiber module can transmit light without changing the properties of the light even if external vibrations, shocks, or temperature changes are applied.

Stable propagation regardless of distance

An optical fiber confines and propagates optical signals to a remote location without deterioration. Transmission is not affected by distance.

Identifying external force and its location

External force (vibration, shock, etc.) applied to the optical fiber sensor can be detected along with its origin location.
For inquiries about products