Water leakage detection system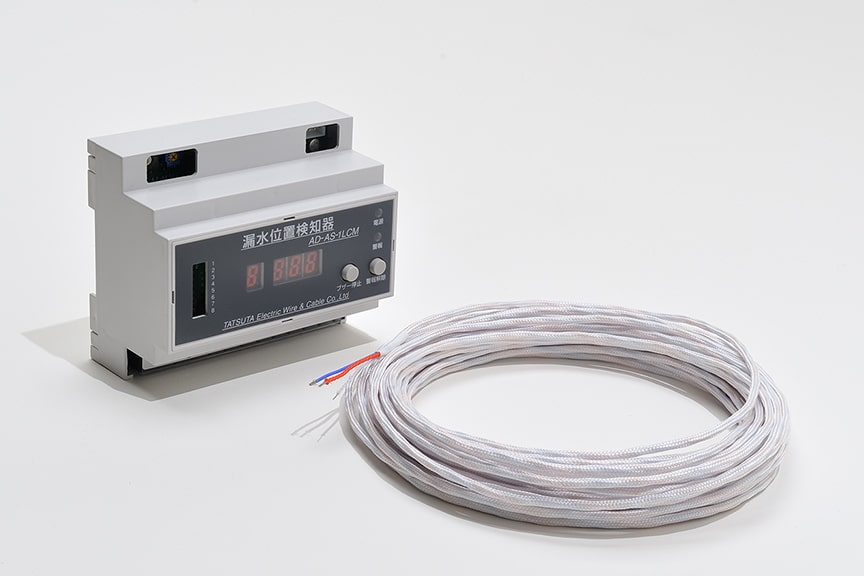 Because it pinpoints the location of the leakage, immediate action can be taken Water leak location is electronically measured and digitally displayed at units of 1 meter. Furthermore, when a water leak occurs, the sensor uses a colored display, making an on-site visual confirmation easy and making it possible to identify the location of the leak more quickly.
Detectable leak locations The leak locations detected by the sensor are digitally displayed in increments of meters. The locations are detected up to 400 meters.
A detector suitable for a comprehensive disaster prevention monitoring system The control output contacts are provided to enable central control of multiple detectors.
Locational data can also be output (RS-485 [Modbus] 4-20 mA output).
Monitoring a wide area with a single sensor The sensor in the form of a line reliably detects water in any part of its line, without malfunctioning due to humidity, and enables detection of pure water, acid and alkaline solutions.
Simple to install, safe and easy to maintain The sensor's weak energy circuit of 12.5VAC or lower assures safety.
The sensor is highly flexible and easy to handle.
Built-in type, leak-location detector
AD-AS-1LDMA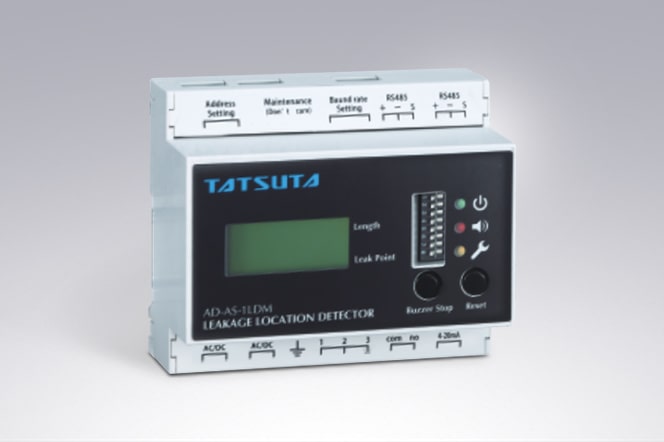 Digital display of leak locations
Maximum sensor connection length is up to 400 meters, monitoring a wide range
Central control by network connection (RS-485)
Optimal control by various settings (alarm holding, sensitivity adjustment, etc.)
Conformity with CE marking

For inquiries about products