Via-filling paste (Metal contacting type)
AE conductive series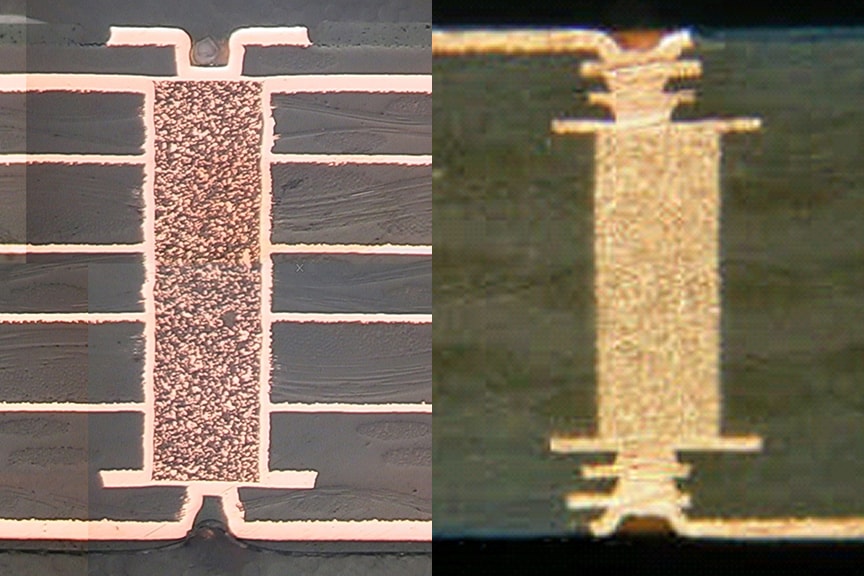 Electrically stable conductivity is achieved by applying a special treatment to the surface of metal particles. This series does not contain solvents, enabling void-less filling. The high thermal conductivities of the products are originated from high loading of metal particles with the proven track record as one of the heat-releasing materials, the pastes are widely used for high-density PWBs and high-speed communication substrates.
For inquiries about products